Navigating the vast universe of AI-powered video creation tools can be a daunting task. But worry not, you are about to embark on a journey that unveils the top 5 alternative options to Invideo AI. This article shines a light upon a comparative analysis of various video creation platforms, opening doors to expand your knowledge and find the perfect fit for your unique needs. From offering affordable voiceovers to consistent engagement, these alternatives strive to compete on equal footing with Invideo AI's immaculate features. So, buckle up for a ride to discover the future of video creation à la Invideo AI.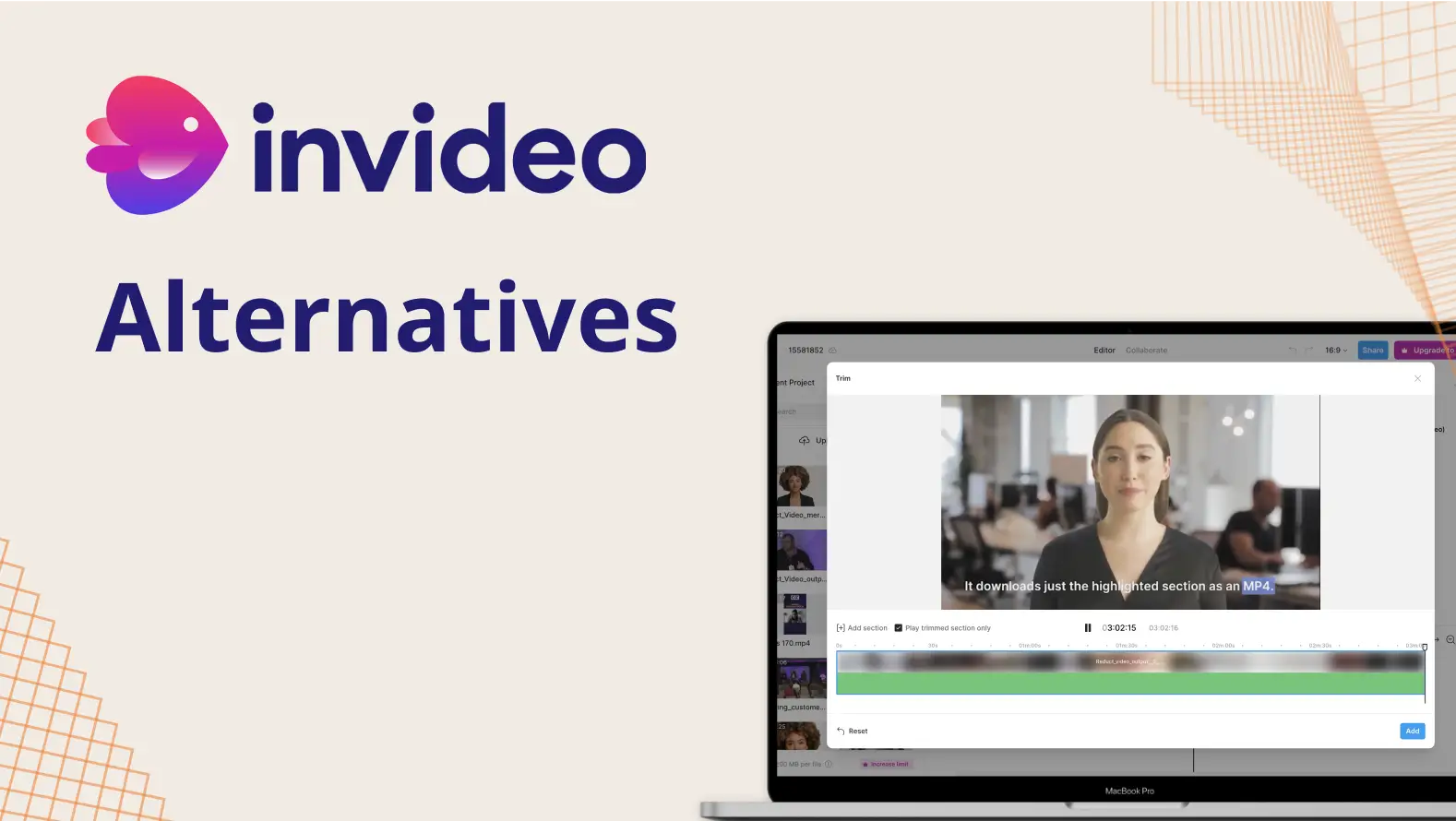 An Overview of Invideo AI
Imagine being able to create stunning professional videos without needing extensive editing skills or expensive equipment. Welcome to the world of Invideo AI, an AI-powered video creation platform that brings your ideas to life in dynamic, engaging ways.
The concept of AI-powered video creation
AI-powered video creation leverages artificial intelligence to simplify the video production process and it's exactly what Invideo AI offers. At its core, AI helps machines to imitate human intelligence, which means automated tasks, faster turnaround times, and more efficient processes for you.
Turning texts into videos
Yes, you heard right. Invideo AI enables you to convert your creative texts into vibrant, moving visuals. Simply input your text and the AI technology will automatically generate a script, insert related video clips, subtitles, background music, and transitions. Writing out your storyline has never been more productive!
User-friendly features
On top of the text-to-video feature, Invideo AI also offers other user-friendly features that make creating videos incredibly intuitive. With their text prompts, you simply type what you want much like you would tell a human video editor – whether it's deleting scenes, changing stock footage, or altering accents, the AI technology understands and executes. There's no need for a camera or microphone as all the visuals and audio are produced virtually.
Additional benefits
Aside from easy video creation, Invideo AI provides additional benefits like crafting tailored scripts suitable for any video topic, state-of-art voiceovers equivalent to a professional voice artist, the ability to increase your exposure by frequently publishing videos, and a wide selection of stock media.
Invideo AI Pricing
Invideo AI offers an array of pricing plans to suit different needs and budgets, ensuring that everyone can utilize this incredible tool.
Understanding the different pricing plans
Whether you're a novice testing out video creation or a professional in need of substantial resources, Invideo AI has a plan for you. They offer a Free Plan, Plus Plan and Max Plan, each with their unique benefits and cater to different types of users.
Features of free, plus and max plans
The Free Plan allows you to try out AI video creation for zero cost, equipping you with 10 minutes of AI generation per week. The Plus Plan, ideal for emerging creators, gives you access to 50 minutes of AI generation per month for $25. And the Max Plan is designed for the pros, providing 200 minutes of AI generation per month for $60.
Customized plans for larger teams
If you're part of a larger team or run a larger organization with considerable video creation needs, you can contact Invideo AI directly to customize a plan that perfectly suits your needs.
Getting Started with Invideo AI
Venturing into the world of AI video creation has never been easier with a simple four-step process.
Creating an account
Your journey with Invideo AI starts by creating an account. Simply head to Invideo's website, sign-up, and you're good to go.
Describing video idea
Once in, it's time to let your creative juices flow. Describe what you envisage the video to look like – remember, the AI caters to your every whim.
Customizing script and background music
This is your chance to add a unique tone to your video. Choose from a variety of scripts and background music options that align with your vision. Feel free to tweak the AI-generated script or even upload your own media.
Exporting and sharing videos
Once you're satisfied with the end product, export your video and share it with your audience. Congratulations, you're now a video creator!
In Depth Analysis of Top 5 Invideo AI Alternatives
When it comes to video creation tools, it's only fair to check out what else is available. So, we'll go over five alternatives to Invideo AI, comparing their features, pricing, benefits, and drawbacks.
Understanding the need for alternatives
It's not that Invideo AI isn't excellent—it absolutely is. But different tools have their strengths. Depending on your specific requirements and preferences, another tool might be more suitable for your needs.
Criteria for comparative analysis
We're evaluating these alternatives based on their features, user-friendliness, pricing, and overall quality of service.
Alternative 1: RawShorts
RawShorts serves as a great alternative to Invideo AI. This video creation software lets you create explainer videos in a simple, streamlined workflow.
Features and functions
With a range of pre-built templates, drag and drop functionality, and easy customizations, RawShorts allows you to produce professional-grade videos in no time.
Comparison with Invideo AI
While it's just as user-friendly as Invideo AI, it doesn't offer the extensive AI-generated features like text-to-video or voice-over generation. However, its in-depth customization options can be a boon for creatives who want more control over their output.
Benefits and drawbacks
RawShorts' simplicity is its biggest selling point, however they lack some of the innovative AI capabilities of Invideo AI.
Pricing plans
RawShorts offers both monthly and annual plans with pricing starting at $39 per month.
Alternative 2: Moovly
Moovly is another worthy alternative, with a library of 1 million assets and easy-to-use customization features.
Features and functions
Moovly boasts features like drag-and-drop functionality, whiteboard animations, and screen sharing, allowing for in-depth video creation.
Comparison with Invideo AI
Similar to RawShorts, Moovly lacks Invideo AI's text-to-video feature, instead focusing on manual customization.
Benefits and drawbacks
Moovly offers more freedom for manual customization, while Invideo AI leans more towards automation. However, it's the lack of automation that may also present a steep learning curve for newcomers.
Pricing plans
Pricing begins at $49 per month for professional use.
Alternative 3: Animoto
Animoto is another video creation software that stands proud with its extensive customization features.
Features and functions
Animoto offers a fully equipped editing suite with transitions, filters, and text overlays, and shares Invideo AI's commitment to user-friendliness.
Comparison with Invideo AI
Like the previous alternatives, Animoto lacks Invideo AI's AI capabilities, offering a more traditional video editing environment instead.
Benefits and drawbacks
On one hand, Animoto's focus on manual editing could be a great fit for those who prefer to have in-depth control over their video creation. On the other, those looking for AI-assisted video creation may find Invideo AI more appealing.
Pricing plans
Animoto offers a free plan with watermarked videos, and their paid plans start from $33 per month.
Alternative 4: Vyond
Vyond places emphasis on animation, providing a great platform for those who want to create animated videos.
Features and functions
Vyond lets you create characters, animate scenes and change backgrounds. If your brand content is cartoon or animation oriented, you will love Vyond.
Comparison with Invideo AI
While Invideo AI does offer animated templates, Vyond provides a more in-depth, customizable directory of cartoon figures and animations.
Benefits and drawbacks
However, users who are not particularly inclined towards animation may find a tool like Invideo AI or Animoto more suitable.
Pricing plans
Vyond's paid plans start from $49 per month.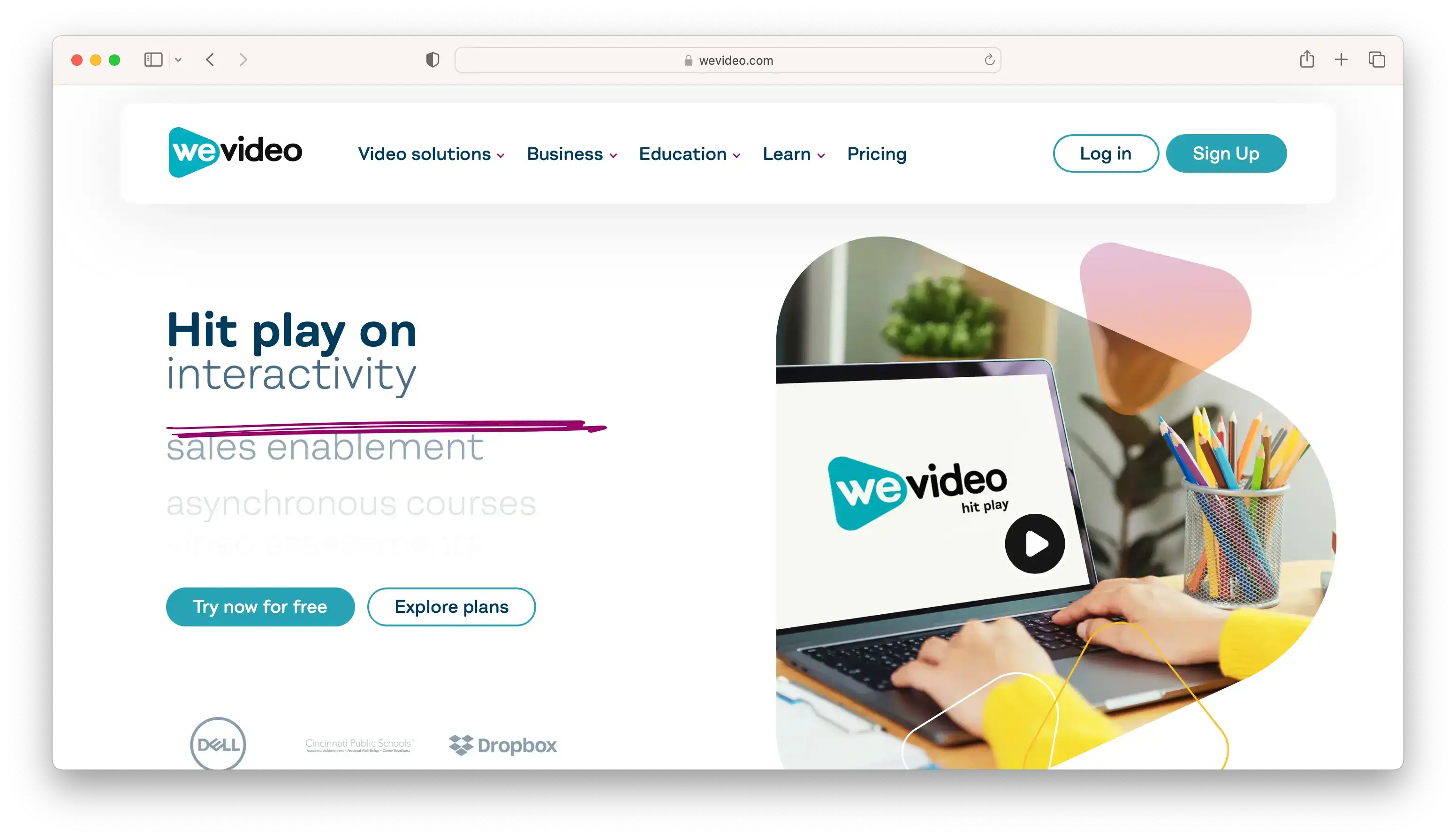 Alternative 5: Powtoon
PowToon is another video creation platform that offers a unique blend of presentation and animation tools.
Features and functions
On PowToon you can create presentation style animated videos, which can be great for education, training, or business presentation purposes.
Comparison with Invideo AI
Unlike Invideo AI's all-round video creation platform, PowToon focuses specifically on animation.
Benefits and drawbacks
For users seeking AI-assisted video creation, Invideo AI reigns. However, for users wanting a presentation format, Powtoon may be the better fit.
Pricing plans
PowToon's plans start from $19 per month for personal use.
Conclusion: Choosing the Best Invideo AI Alternative
Once you break it all down, it really depends on what you're looking for. If you're after something that can automatically create high-quality videos from your provided text, Invideo AI is your best bet.
Summary of comparative analysis
However, for more control over your creation, RawShorts, Moovly, and Animoto brings value, and for animation-based content, Vyond and PowToon would be a better fit. All in all, each tool mentioned above offers unique features and represents excellent alternatives to Invideo AI.
Recommendations based on different user requirements
Keep in mind the specific needs of your project when selecting a tool – ask yourself, for instance, what level of customization you need, whether you require AI assistance, or if you're looking to create a specific type of video content.
Invideo AI, with its user-friendly interface, extensive AI capabilities, and versatile pricing plans, sets high standards in the world of AI video creation. However, the alternatives each bring something great to the table, too. Ultimately, the best tool for you is the one that aligns best with your needs, preferences, and budget.
Happy video creating!