Introduction
The power of video in today's digital landscape is undeniable. With a compelling mix of visuals and sound, videos can captivate audiences, promote products, and convey complex ideas in a way that's easy to digest. Indeed, it's no wonder that businesses, big and small, are leveraging video marketing to connect with their audiences. However, with a slew of video marketing tools crowding the market, finding the right one for your business can feel like searching for a needle in a haystack. That's where we come in. In this comprehensive guide, titled 'The Ultimate Video Marketing Software Comparison: Find the Right Tool for Your Business', we'll provide you with a deep dive into the world of video marketing software. We'll explore key features, provide detailed comparisons, and even offer expert tips to increase video engagement, all tailored to help you identify the tool that aligns best with your business needs. Ready to optimize your video marketing strategy? Let's dive in!
Understanding Video Marketing and Its Importance
In the digital era, where attention spans are dwindling and information overload is the norm, an alternative form of content has risen to the fore: video. As a form of communication, video is unparalleled in its ability to inform, entertain, and inspire simultaneously. It's no wonder that people spend an average of 5.5 hours a day watching videos online. This is why businesses, regardless of size or industry, are turning to video marketing as a powerful tool in their digital strategy.
Video marketing involves the use of video content to promote a product or service, increase engagement on digital and social platforms, and present the real use of a product or service to a target audience. It's about crafting compelling narratives, sharing unique insights, and creating memorable moments that resonate with your audience.
But why is video marketing so important?
Firstly, video content is highly engaging and easy to digest. It has the power to deliver complex messages in a simple, visual, and engaging way. Plus, viewers are more likely to remember a video than they are to recall text or even an image.
Secondly, video content can significantly enhance your SEO efforts. Video is a great way to keep visitors longer on your site, which can positively impact your site's Google search rankings. Websites with video content have a 50 times higher chance of driving organic search results compared to text. Google pushes pages that include videos higher in their rankings.
Thirdly, video content performs exceptionally well on all types of platforms, especially social media. It's the most shared content type on platforms like Facebook and Instagram, and it has been shown to increase organic traffic from social media sites by more than 150%.
Lastly, video marketing can lead to impressive ROI. According to a study, marketers who use video grow revenue 49% faster than those who don't. Landing pages with videos are more likely to increase conversion rates by 80%.
However, mastering video marketing requires more than just creating and uploading random videos. It requires a strategic approach, a deep understanding of your target audience, and an effective way to measure success. It also requires the right tools—and that's where video marketing software comes into play. These platforms can streamline the creation process, track your video's performance, and even offer insights to improve your strategy.
In the next section, we will delve deeper into the key features to look for in video marketing software to ensure you select the right one for your business.
Key Features to Look for in Video Marketing Software
Choosing a video marketing software can be daunting, but knowing what features to look for can make the process a lot easier. Below are the essentials that should be on your checklist when comparing various platforms:
Ease of Use: Regardless of whether you're a beginner or a seasoned video marketer, it's crucial that your chosen software is user-friendly. Look for intuitive interfaces, drag-and-drop functionalities, and readily-available tutorials or customer support.
Video Creation and Editing Tools: The software should include robust video creation and editing capabilities, allowing you to record, edit, and enhance your videos. Features like screen and webcam recording, advanced video editing, music and dialog editing, and mobile compatibility are important.
Interactive Elements: The software should allow you to embed interactive elements such as calls to action, links, forms, polls, and quizzes in your videos to boost engagement.
Customization: You should be able to customize the video player, thumbnail, logo, brand, and other elements to maintain brand consistency.
Video Content Management: Look for features that help manage and repurpose video content easily, such as reusable content and video repurposing.
Integration: Your chosen software should integrate with existing CRM systems, marketing automation software, digital asset management software, or content management systems to streamline your video marketing efforts and provide a comprehensive view of your customer interactions.
Distribution and SEO: The software should facilitate easy distribution of videos across various platforms including email, social media, and your business website. Additionally, it should offer video SEO features to improve the visibility of your videos.
Analytics and Reporting: It's essential that the software provides comprehensive analytics to measure video performance and engagement. Look for features like viewer demographics, location, device type, unique view counts, retention and click-through rates.
Cost: Finally, consider your budget. While some video marketing software can be costly, others offer competitive pricing with a wide range of features. Most platforms offer a free trial, so take advantage of this to test out the software before making a commitment.
Remember, the best video marketing software is the one that meets your specific needs and fits within your budget. By understanding these key features, you can make an informed decision and choose a platform that will truly enhance your video marketing efforts.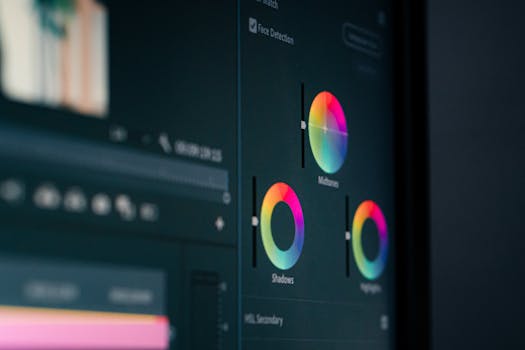 Comprehensive Comparison of Top Video Marketing Software
In order to choose the right video marketing software for your business, it's important to understand the unique features and benefits of each platform. In this section, we'll provide a comprehensive comparison of the top video marketing software available in the market.
Wistia
Wistia is a top-rated video marketing software designed for businesses. This platform offers unlimited users, fully customizable players, easy embedding and sharing, lead generation tools, and advanced video analytics. It is ideal for professionals looking to enhance their brand awareness and engage their target audience.
Vidyard
Vidyard is an enterprise video platform that converts viewers into customers. It offers in-depth insights and robust integrations with different customer relationship management (CRM) and marketing automation platforms. It also provides analytics data with detailed reporting and insights.
Vimeo
Vimeo is a popular platform for video hosting, sharing, and services. It offers powerful privacy and collaboration tools, high-quality live streaming, and a customizable video player.
Animoto
Animoto is a drag-and-drop video maker that allows users to create professional videos in minutes. It's a great software for businesses looking to create engaging and dynamic video content.
Vyond
Vyond is a powerful tool that allows businesses to create animated videos for all types of industries. It is popular for its easy-to-use features and vast library of templates, characters, and props.
Powtoon
Powtoon is a software that allows you to create animated videos and presentations quickly and instantly. With its drag-and-drop intuitive editor, creating engaging videos is fast and easy.
Filmora
Filmora is a video editing software for beginners that offers a range of features including split-screen, advanced text editing, scene detection, and 4K resolution editing support.
VEED
VEED is an online video editor that allows users to add subtitles, text, effects, and more. It's a simple yet powerful tool for creating and editing videos.
VideoAsk
VideoAsk is a tool that allows businesses to get personal with their audience by using video to ask questions and gather responses.
TubeBuddy
TubeBuddy is a browser extension that integrates directly into YouTube to help manage and optimize your channel. It's a great tool for YouTube channel management with features like keyword research, video SEO, and more.
vidIQ
vidIQ is a comprehensive YouTube marketing suite that provides tools for keyword research, competitor analysis, and channel audits.
InVideo
InVideo is a video editing software that allows anyone to make professional videos in minutes. It provides a range of pre-made templates and easy-to-use editing tools.
VideoScribe
VideoScribe is a unique tool that allows users to create engaging animated videos quickly and easily. It's perfect for educational videos, explainer videos, and marketing videos.
Animaker
Animaker is a do-it-yourself video animation software. The platform enables users to create animated videos using pre-built characters and templates. It's a great tool for creating fun and engaging videos for marketing or educational purposes.
Each of these video marketing software options offers unique features and benefits. Understanding these will help you make an informed decision about the best software for your business needs. Be sure to consider your specific requirements, budget, and preferred style of video content before making a choice.
Use Case Analysis: Best Video Marketing Software for Specific Needs
Finding the perfect video marketing software for your business doesn't have to feel like looking for a needle in a haystack. Let's take a deep dive into the best video marketing software for specific needs, to help you find the ideal tool for your unique requirements.
Best for Animated Videos
Animated videos are an excellent way to explain complex concepts in a simple and engaging manner. Vyond and Powtoon are top choices for creating animated videos. Both software options offer a wide range of pre-designed characters, props, and scenes that you can easily customize to suit your brand's aesthetic.
Best for Interview-Based Videos
Interview-based videos are a powerful tool for sharing expert insights, testimonials, or behind-the-scenes stories. Vocal Video stands out in this category for its seamless process of collecting, editing, and publishing interview videos. It's a perfect tool for businesses seeking to add a personal touch to their video marketing efforts.
Best for Recording Screenshare
If you're creating how-to videos or software demos, a screenshare video can be incredibly effective. Filmora and VEED excel in this area, offering intuitive tools for capturing high-quality screenshares and enriching them with features like annotations, voiceovers, and zoom effects.
Best for YouTube Channel Management
Managing a YouTube channel involves more than just uploading videos. You need to optimize your content for search, track performance metrics, and engage with your audience. TubeBuddy and vidIQ are top contenders in this category, providing a robust set of features to help you grow and manage your YouTube presence effectively.
Best for Video Hosting
Video hosting is a crucial aspect of video marketing, especially if you're sharing videos on your website or other platforms outside of social media. Wistia and Vidyard shine in this category, offering secure, high-performance video hosting solutions with powerful analytics tools to measure viewer engagement and optimize your video marketing ROI.
Remember, the best video marketing software for your business will depend on your specific needs, goals, and budget. Take the time to explore these options and identify which one will best support your video marketing strategy.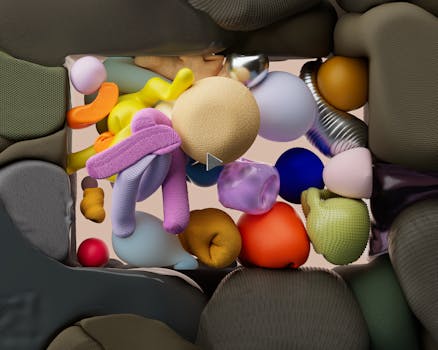 Expert Tips to Increase Video Engagement
As you journey towards mastering video marketing by choosing the right software, it's crucial to also hone your knowledge of effective video engagement strategies. After all, the success of your video marketing campaign is largely dependent on your ability to engage and retain your audience. Here are some expert tips to help you increase video engagement:
Optimize Your Video Thumbnail and First Frame
Your video's thumbnail and first few frames can make or break your audience's decision to continue watching. They are your first opportunity to hook your viewers and pique their interest. Design a thumbnail that is visually appealing, relevant to your content, and sparks curiosity. Additionally, make your first few frames compelling to ensure viewers stick around.
Craft a Powerful Post Copy
Your video's accompanying text plays a significant role in driving viewer engagement. Create a compelling post copy that succinctly communicates the value of your video content. Make sure it is within the optimal length of 60 to 280 characters for the highest engagement rates.
Leverage Call-to-Action (CTA)
Including a clear and persuasive call-to-action in your videos can significantly increase viewer engagement and conversion. This could be as simple as inviting viewers to visit your website, make a purchase, or share your video. A well-placed CTA can guide your viewers towards the desired action and improve your video's effectiveness.
Promote Videos on Social Media Platforms
Sharing your videos across various social media platforms can significantly boost your reach and engagement. Craft engaging captions, use relevant hashtags, and tailor your posts to each platform to capture your audience's attention and encourage interaction.
Collaborate with Influencers or Relevant Communities
Partnering with influencers or communities within your industry can help you reach a wider audience and increase engagement. Featuring them in your video or creating joint content can lend credibility to your brand and attract more viewers.
Utilize YouTube Tools and Features
YouTube offers several features that can help you boost engagement, such as interactive cards, end screens, and annotations. These tools can direct viewers to other relevant content, encourage interaction, and increase the overall watch time on your channel.
Create Engaging Video Content
Lastly, but most importantly, focus on creating content that resonates with your audience. Choose relevant and interesting topics, set the right tone and style, use storytelling techniques, and incorporate humor and entertainment. Remember, the more engaging your content, the more likely viewers are to respond and interact.
By implementing these tips, you can increase interaction and enhance the overall engagement of your video content, leading to better video marketing outcomes.
How to Choose the Right Video Marketing Software for Your Business
From the maze of video marketing software options available today, pinpointing the ideal match for your business can feel like finding a needle in a haystack. Yet, the choice is crucial. The right software can skyrocket your video marketing efforts, leading to improved audience engagement and a higher return on investment. Here's how to ensure your chosen tool is a perfect fit for your business.
1. Evaluate Your Needs and Goals: Identifying your marketing goals is the first step in selecting the right software. Are you looking to boost brand awareness, increase website traffic, generate leads, or drive sales? Your goals will dictate the features you need in a video marketing software.
2. Consider the Learning Curve: Some video marketing software comes with a steep learning curve, which could slow down your marketing efforts. Look for software that's user-friendly and doesn't require a tech wizard to operate.
3. Check for Essential Features: The best video marketing software should offer features such as customizable branding, email marketing, lead capture, media library, multi-channel distribution, and ROI tracking. It should also allow you to edit and create videos within the platform.
4. Examine Social Media Integration: Your chosen tool should integrate seamlessly with major social media platforms. This will enable you to distribute your videos effectively and maintain consistency across various channels.
5. Scrutinize Performance Metrics: You'll need to track the performance of your videos to gauge their effectiveness. Ensure the software provides comprehensive analytics for accurate evaluation and optimization.
6. Test the Customer Support: Reliable customer support is crucial for troubleshooting potential issues. Check for 24/7 support, live chat features, and a robust knowledge base.
7. Assess the Pricing: Lastly, consider the pricing options. While some software may offer a free version, others might require a monthly or annual subscription. Choose a tool that offers the best value for your budget.
Remember, the right video marketing software should not just be feature-rich but also align with your business objectives, budget, and skill level. By considering these factors, you can make an informed decision and choose a tool that elevates your video marketing efforts to new heights. Armed with the right software, you'll be well on your way to producing high-quality, engaging videos that resonate with your audience and drive your marketing goals.
Conclusion
Video marketing is not just a trend, it's a strategic tool that has the potential to transform your business' reach and engagement. From elevating brand awareness to driving sales, the right video marketing software can be a game-changer. No matter if you're a small business owner or a seasoned marketer, navigating the world of video marketing can be overwhelming. But, equipped with the knowledge from this comprehensive comparison, you're now one step closer to finding the perfect video marketing tool that fits your unique needs.
Remember, the best video marketing software is one that aligns with your marketing objectives, budget, and technical capabilities. From Wistia's analytics-focused platform to Animaker's creative prowess in animated videos, each software brings unique strengths to the table. Prioritize the features that matter most to your business, whether it's seamless social media integration, user-friendly editing tools, or robust performance tracking.
Don't forget to leverage expert tips to increase video engagement, such as optimizing your video thumbnail and post copy, and ending with an impactful call-to-action. These strategies can significantly enhance your video's effectiveness in captivating your audience and driving desired actions.
In the ever-evolving landscape of digital marketing, staying ahead of the curve is crucial. By harnessing the power of video marketing, you're not just keeping up with the trends, but also setting your business up for long-term success. It's time to unleash the potential of video marketing and watch your business thrive in the digital realm. Happy video marketing!